Home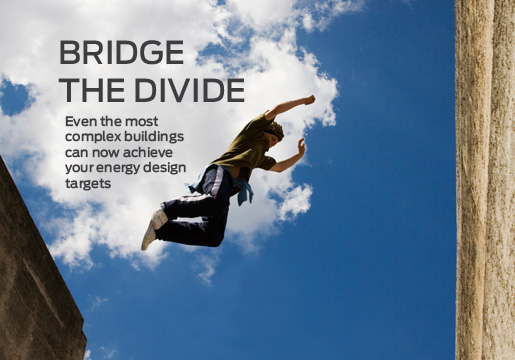 What's it all about?
The Royal Academy of Engineers Report: 'Engineering a low carbon built Environment', published in August 2010 observed that the construction industry was generally still delivering buildings that are little better in real performance terms than they were in the 1990s.
The In-Use energy performance of contemporary buildings (and by extension In-Use carbon performance) rarely achieves the aspirations of the design teams, despite the BREEAM rating system leading clients to believe that they will receive a high performing facility.
So why are new buildings consistently failing to meet both client aspirations and design expectations?
The reason can be attributed to what has been referred to as the 'Great Divide'; a clear 'information gulf' between those that design facilities and those that operate them.
To bridge the divide The Conclude Consultancy has developed a proven management process to achieve low carbon within large complex building projects
"The vision necessary to achieve clarity of decision making required in this complex field cannot be underestimated. This innovative strategy not only articulates a fundamental change to the way in which we should be engineering a low carbon environment, but most importantly it also sets out a means for achieving a pan-industry strategy. Professor Bacon's thought leadership will enable the whole industry to learn from the efforts of others." Hywel Davies, Technical Director CIBSE